Start of November to end of April
The cruising area of the Andaman Sea includes the west coast of Thailand, the Mergui Archipelago (Myanmar) and the Andaman Islands (India). Within 2 days sail of Phuket are over 2000 pristine tropical islands, most of which can only be reached by private yacht. The local airports in these destinations are easily accessed by private jet and regular international flights through Bangkok, Singapore, Kuala Lumpur, Hong Kong and New Delhi.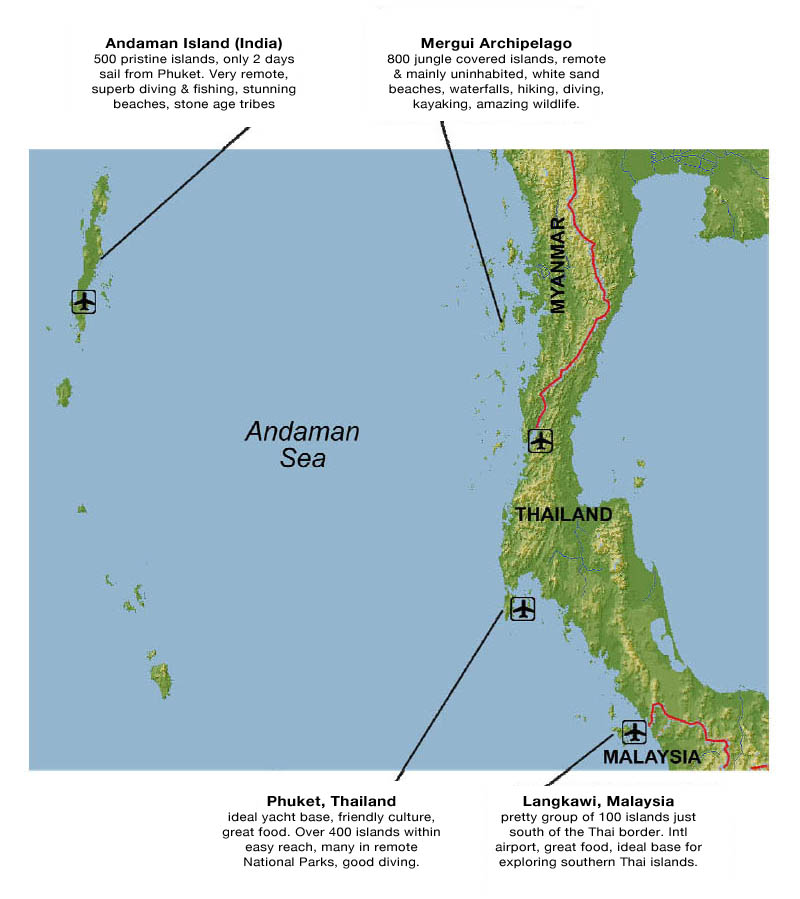 ---
Mid May to end of September
With 13,677 islands Indonesia offers almost unlimited potential for sailing yacht charters, diving, fishing, adventure and exploration of remote islands. The diversity of this region is exceptional. Much of the country is undeveloped, remote and can only be reached by private yacht. Indonesia is easily accessible with regular international flights through Singapore and Kuala Lumpur.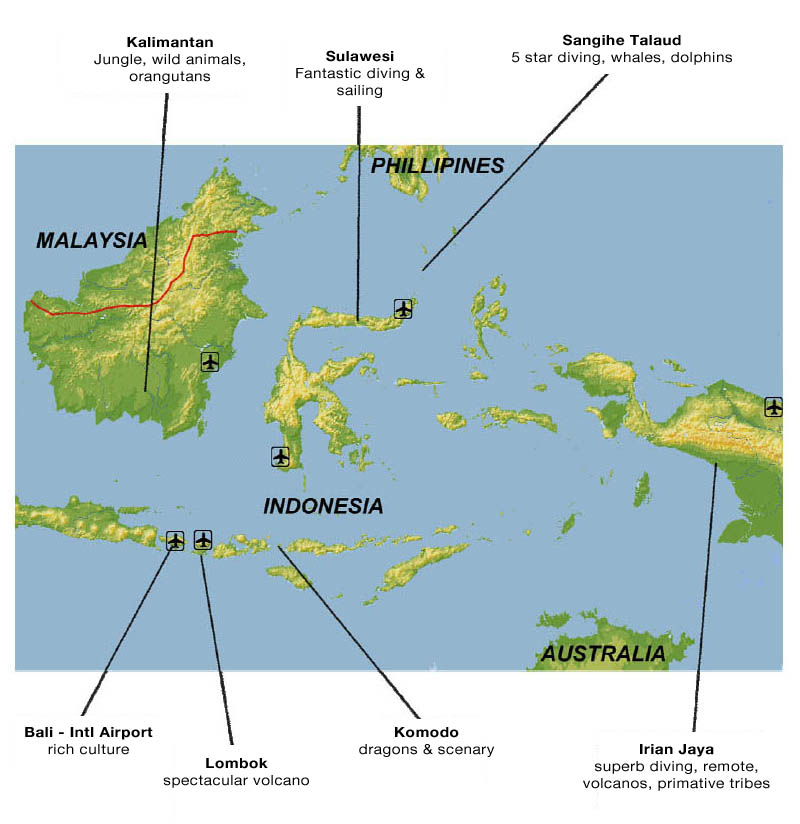 ---
Home
Crew
Itineraries